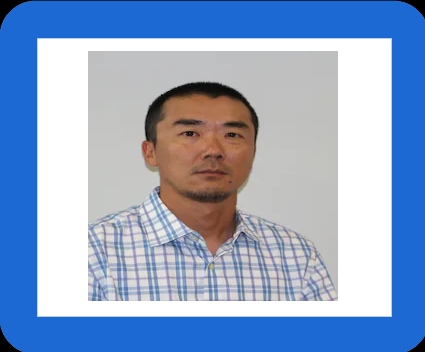 Chong Lee
Telephone:  941-923-2700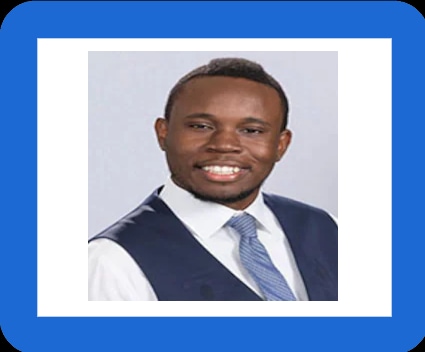 Robert Carr (Bobby)
Languages:  English
Robert Carr, known to us as "Bobby", is originally from Brooklyn, New York.  Both of his parents are from Trinidad.  At a young age his family moved to south Florida where he attended North Port High School.  He then went off to receive a Communications degree from the University of South Florida.  
Bobby served in the fast food industries as well as became a dietary aide for a hospital, a sort of oxymoron experience in his life before he began his quest in the automotive industry. He came to BMW of Sarasota in 2014 where he started as a valet serviceman.  His roles in the industry have been as a service advisor, rental car associate, and then for the past 10 years as a client advisor in sales.  Here at BMW of Sarasota he has been a vital entity to their sales force for the past 5 years.
Most prized possession:  "I believe I am the number one salesperson in the automotive industry.  I have worked very hard to earn that title.  But titles are not as important unless knowledge is passed to others who desire to be at the top as well.  I love setting a high standard for myself because that enables me to know how to instruct others to reach for the same".
Dreams:  "I don't envision them anymore.  I believe dreams are for those who wish for things.  I take action towards my dreams and I do that by working hard and acquiring everything that I want".
Bobby, obviously working hard is a must for you.  But, why? :  "People call it work, I don't.  It's what I love to do.  I have the opportunity to give people what they want, get the service they need, and I do that every day, all day long.  Purchasing a BMW is a gift in my eyes, not a necessity.  If you give people a gift they will forever be grateful.  It's really that simple".
What's authentic about you? :  "I'm an open book.  I'm light hearted because being so serious all the time is not enjoyable.  I love life.  Love people.  And most importantly, I love seeing people getting along.  I love being able to bring a smile to someone's day and that's exactly what I do here at BMW of Sarasota". 
What do you like most about BMW of Sarasota:  "It' truly a family here.  I'm here 7 days a week longer than I spend at my actual home.  I consider this my home.  When you feel like you're home at the place you work at there's never a day you regret being there".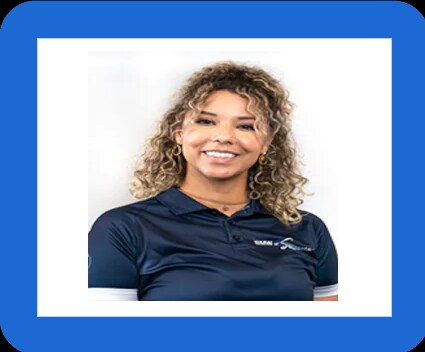 VALENTINA LIZARDI
Languages:  Spanish, English
Valentina Lizardi was born in Valencia, Venezuela.  After losing her father when she was a child and the sudden governmental changes that occurred in her country without expectation her mom was left with making the decision to migrate to the U.S. and move to Naples, Florida, when Valentina was 9 years old.   Her family then moved to Sarasota and she graduated from Sarasota High School. 
Valentina began her professional life as an office administrator where she was mostly unhappy and longing every day for another opportunity to arise.  One day she attended a career fair and there is where she was first introduced to the BMW family.  Without any hesitation she took the plunge and has been an intricate part of the automotive industry for the past 7 years.
Most prized possession:  "Definitely, my family" she states.  My father was the strong thread that held us together.  Losing him was devastating to my mom and me.  He did everything for us and not having him anymore put a deep strain in my mom's heart as well as in me.  Losing my father and my country are scars that are hard to mend.  Now, I am a proud mother of a 5 year old beautiful little girl.  What other possessions can anyone attain other than the love of one's family?  Family means everything to me".  
Accomplishments:  "I feel I'm a late bloomer but I think it's a beautiful thing because once I earn something it inspires me to do more, strive for greater excellence, and become a better woman overall".
Dreams:  "I believe I was born with an entrepreneurial spirit.  I love building businesses from the ground up.  My number one priority is to retire my mom and to give my daughter the most I can possibly give her.  Complete provision for these two are the most important dreams I have". 
Valentina, why do you work so hard? :  "I work hard because I desire to achieve financial freedom someday.  Having the burden of finances resolved will give me the opportunity to spend more time with the little princess in my life who needs me.  I also work hard to enjoy life more.  I love to go dancing, attend social gatherings and networks, and travel when I can.  I'm a big foodie so eating out is expensive!  I have to work hard to receive all of these things".
What's authentic about you? :  "I'm a giver.  I love giving.  It brings such joy to my life when I see people happy.  It's truly the force that motivates me to get up each and every day.  Knowing I can make a difference in someone's life by simply being there for them is what defines who I am".
What do you like most about BMW of Sarasota:  "I love my clients.  All of them.  The old ones and the new ones.  I love the brand, the industry, and the people here who believe in me.  I also believe in them!  Continuingly to work together, I am confident we will build even stronger legacies than the ones that are currently in place".