Owning The Ultimate Driving Machine Is Closer Than You Think
The decision to buy a new vehicle can be trying. The options can be endless, and let's be honest, many times you have to settle on a something that never lives up to expectation.
What if we told you that owning a new BMW is more than possible, it's a reality. Why settle for owning, lets say, a Honda when you could shatter expectations and drive The Ultimate Driving Machine for a similar payment or less.
Don't believe us? Here are just a few facts that Honda might not want you to hear.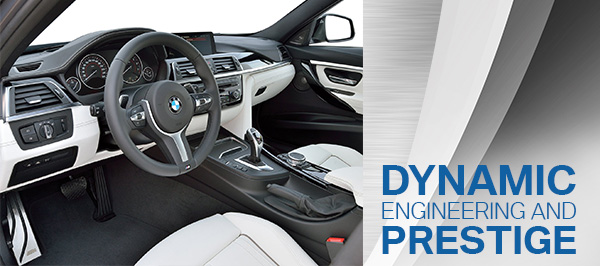 The BMW 3 Series boasts an impressive 50/50 weight distribution, 320 horsepower, and near perfect handling for a driving experience that no Honda comes close to.
ULTIMATE SERVICE
When you own BMW, you get the service to match, at no additional cost. BMW Ultimate Service includes no cost maintenance for up to 4 years or 50,000 miles, whichever comes first and includes unlimited mile roadside assistance. That saves you up to $2,000 in maintenance costs! Honda doesn't give you that kind of peace of mind.
Drive A New BMW For As Much As A New Honda
Now what if we told you that for just the price of dinner more than a new Honda, you could own a new BMW?
That right! At just $329 a month you can have the prestige, the engineering, and the service that make owning a BMW the Ultimate Driving Experience.
Simply put, why buy Honda when you can drive BMW?
Test-Drive A New BMW At BMW Of Sarasota
Fill out the form above and schedule a test drive today at BMW of Sarasota. Discover the BMW difference for yourself! Don't settle on any thing less than the Ultimate Driving Machine

Ease financing available on new 2015 BMW 320i xDrive Sedan from participating BMW centers on leases assigned to BMW Financial Services through February 01, 2016. Monthly lease payments of $329.00 for 36 months based on MSRP of $35,945.00. $4,254.00 cash due at signing is based on $3,000.00 down payment, $329.00 first month payment, $925.00 acquisition fee, and $.00 security deposit (not all customers will qualify for security deposit waiver). Tax, title, license, registration and dealer fees are additional fees due at signing. Program available from participating BMW dealers to eligible, qualified customers with excellent credit history who meet BMW Financial Services credit requirements. Payments do not include applicable taxes. All figures presented are examples only. Actual MSRP may vary. Lessee responsible for insurance during the lease term and any excess wear and tear as defined in the lease contract, $0.25/mile over 10,000 miles per year and a disposition fee of $350 at lease end. Purchase option at lease end (excluding tax, title, and other government fees) is $20,129.00. Offer valid through February 01, 2016 and may be combined with other offers unless otherwise stated.